---
LOOKING TO GROW YOUR BUSINESS WITH SOMETHING NEW & EXCITING?
Be the first in your market to expand and grow your business with O.J. Beer, a premium quality Belgian beer brand with a unique adventure ahead. Get to know our great range of beverages in varying strengths, flavours and experiences – there's a beer to suit all tastes.
---
O.J. Beer is now available in over 69 countries worldwide.
We are proud to have created profitable business with more than 100 customers across these countries.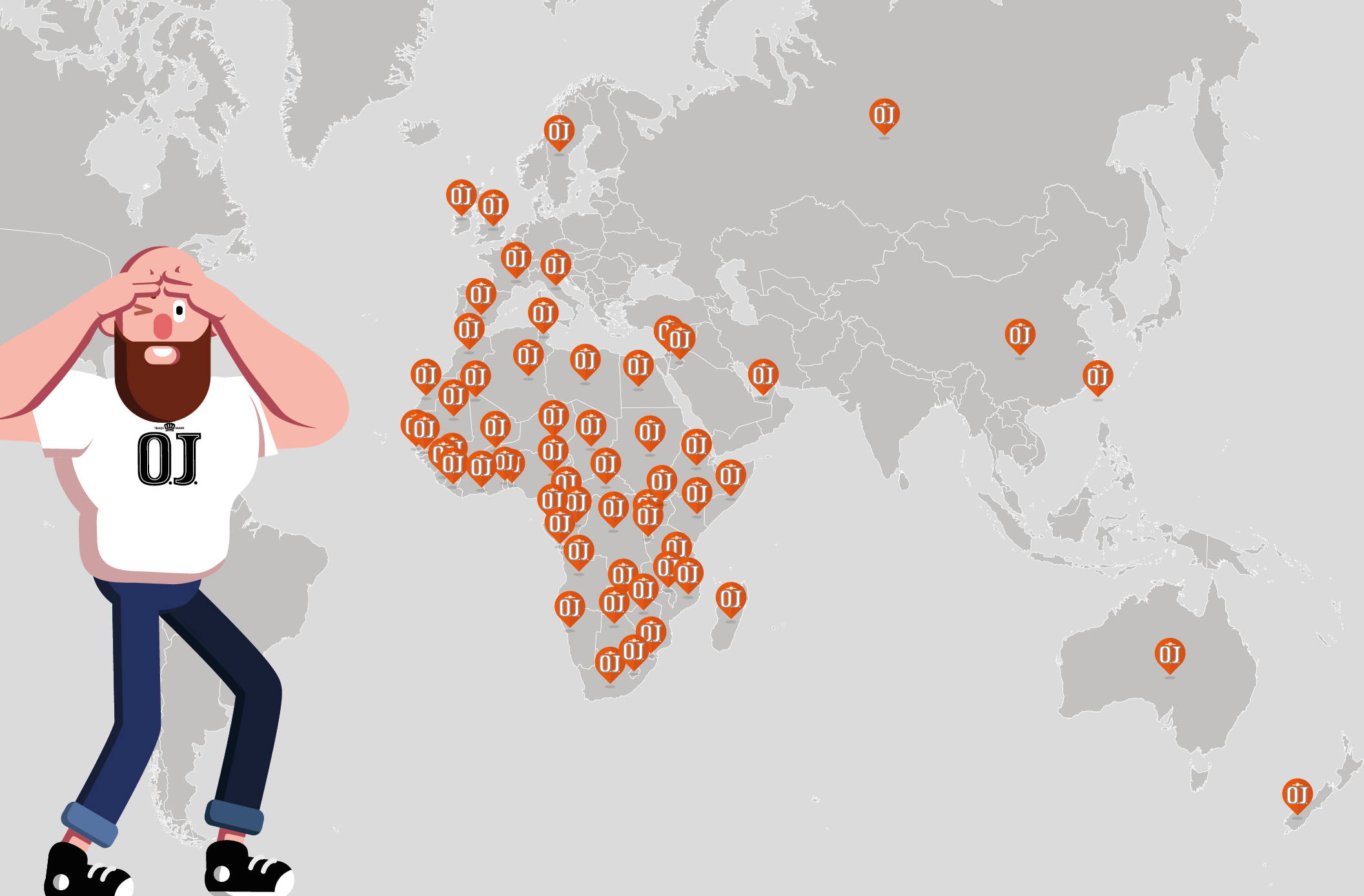 WHY PARTNER WITH O.J. BEER?
We offer an expansive range of premium quality beers, each with their own unique and distinctive personality – appealing to bold, beer-drinking mavericks around the globe.
WE'VE GOT THE FULL PACKAGE
We cover a wide spectrum of beers, including our signature Pilsener, seven strong beers ranging from 8.5% ABV to a whopping 20%, our refreshing trio of fruit flavoured beers and our top quality wheat beer.
WE'VE GOT LOGISTICS ON TAP
With over 25 years in importing and exporting, we have the ability and knowledge to efficiently deliver beer anywhere around the world. We've got you covered - hop, stock and barrel.
We are committed and excited to build O.J. in your local market. Together we can effectively target specific markets, understand their needs and grow sales year on year. Using our expertise in advertising, digital, marketing and design, we drive awareness on a global and regional level and provide you with the resources you need to leverage O.J. Beer.